Naish Alana 2018 Tabla Kite
ALANA
Women's Freeride/Freestyle
The Alana is designed for women who want all-around freeride, freestyle and TT waveriding versatility within a single board. Its outline, flex and dimensions have all been fine-tuned to respond to lighter degrees of rider input and lower loads.

A medium rocker profile provides a forgiving ride and lively feel, while its supreme wood core delivers a soft, natural flex with a high strength-to-weight ratio. This, combined with its 3D bottom shaping, provides superior grip, forgiving landings and directional stability in a wide range of conditions.

In addition, sizes on the Alana have been modified to accommodate a wider range of riders.
- - - - Medium Flex = Dynamic, all-around handling -
Freeride Rocker =
Powerful + fast riding + aggressive pop + lively feel
- FTC 2.0 (Flex Torsion Control) = Optimized stiffness in both the axial & torsional axis + superior control -
10° Angle Fin Platform =
Superior grip + upwind performance
SIZES:
132 cm X38 cm
Our products are protected with a UV resistant top sheet to keep the colors vibrant for as long as possible. Colors will eventually fade over time, however—especially when left in the sun for an extended period of time. To prolong the vibrancy of your board, we recommend storing out of direct sunlight when not in use.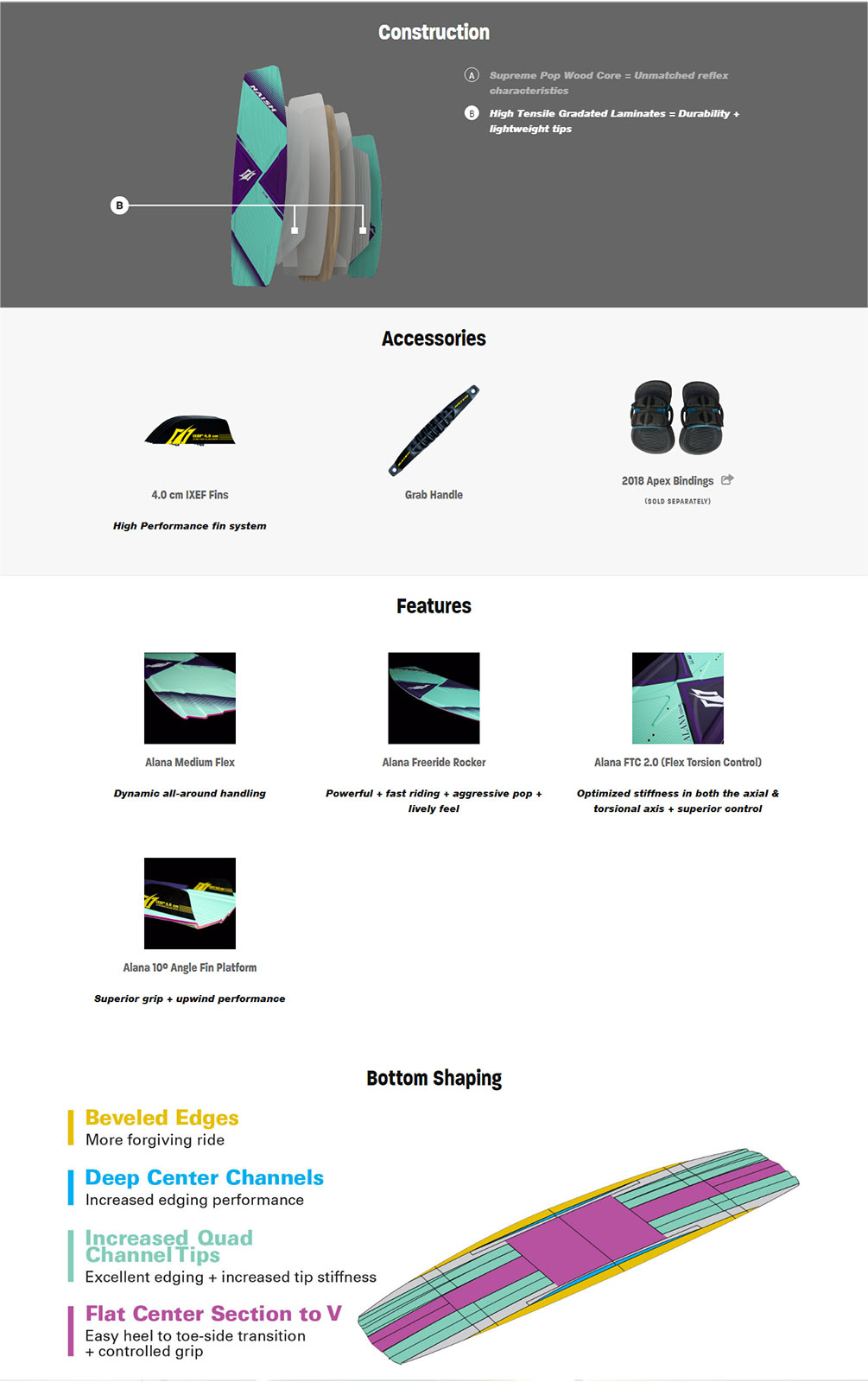 Buy Naish Alana 2018 Tabla Kite