1- What are "nudos"?
The nudos are points that customers earn when purchasing a product in B3 Proshop.
2- What are the nudos for?
You can redeem them on your next purchases and pay less.
3- Where can I see the nudo points?
On the product page, just below "ADD TO CART". In addition, once you finish your purchase, the points you get will appear just above "Next step".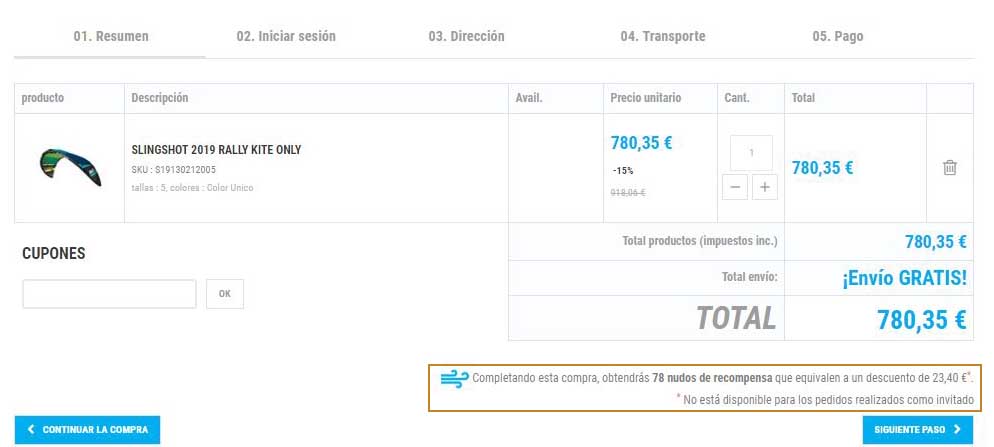 4- How can I redeem the nudos?
Reward knots can be redeemed on next purchases after acquiring them. Once you have completed your purchase, in the cart page, "Coupons" section will suggest you if you want to spend them.
To redeem the discount you will have to place an order with a value of 70€, at least.
5- What is the value of 1 nudo?
A knot is equals to a discount of 30 cents. For every 10 euros you receive 1 knot.
6- Where can I check how many knots I have?
You can check the reward knots in the section "My reward knots" clicking in ''information about our account'' (top right of the website).